Tåligt aluminium hölje

            Uttag IP54

       Gavlar i stötdämpande SBS

                                  Remhållare

Lång livslängd på ljuskällan

Väl avbländat

Oljebeständig kabel 3G1.5, 3G2.5, 2×1.5

Fritt val av stickpropp
VIKING - belysning för extrema förhållanden på arbetsplatsen
Nyheter
VIKING LIGHTING går med i FLORIAN 2023
2023-05-10
Dresden, Tyskland
12–14 oktober 2023
Hall 1 Monter D-2
VIKING LIGHTING går med i FLORIAN 2023
FLORIAN 2023 - årets unika mässa i Tyskland - presenterar de senaste innovationerna, teknologierna och koncepten för brandbekämpning, räddning, brandskydd och civilförsvar.
Evenemanget ger den bästa möjligheten att få information direkt från proffs.
VIKING LIGHTING kommer att finnas på INHAG-ZELTEs monter http://www.inhag-zelte.de Hall nr 1 monter D-2.
Produkter för brandmän
Vi rekommenderar VIKING LIGHTING-utrustningen definierad som strålkastare för tält.
Denna VIKING-typ har följande tekniska parametrar:
• Tältlampa med 2×36 W
• 220V
• Fluorescerande lampor
• Motsvarar en 500 W glödlampa
• Skyddsklass IP 54 eller IP 67
• 5m matningsledning med Schuko-kontakt
• Aluminiumhus med extra uttag
För mer information om denna produkt, se länken https://vikinglighting.com/en/produkt/viking-2x36w/
Viking LIGHTING används ofta av brandmän på olycksplatser.
För brandmän är det viktigt att ha en kompakt utrustning som kan transporteras i en skåpbil eller brandbil.
Därför är den minsta lampan bara 280 mm lång. Dessutom finns möjlighet till användning av belysning tillsammans med cirkelsågar, som kan kopplas direkt till lampsockeln.
Viking LIGHTING fungerar i krissituationer eftersom det ger bländfritt ljus.
Dessutom har den ett lätt aluminiumhus med SBS sidokåpor.
Dessutom är den resistent mot fukt, vattenstänk, stötar, skador och vibrationer.
Tysk försäljningsagent
Om tillgänglighet i Tyskland, se länken https://www.inhag-zelte.de/en/tent-lighting-surrounding-area-lighting/
Om mässorna För information om mässorna, se mer: https://www.messe-florian.de/

Belysning för räddningstjänst
Kom gärna förbi och lär känna våra senaste lösningar inom området bärbara belysningsenheter för användning i de tuffaste miljöerna. VIKING LIGHTING belysning har använts av många räddningsteam från olika länder på flera kontinenter, inklusive insatser i Sverige, Tyskland, Armenien, Japan och Frankrike, under naturkatastrofer. Naturkatastrofer som jordbävningar, byggnadskollapser, starka vindar och snöstormar har stridstestats och framgångsrikt testats.
VIKING LIGHTING har en lång historia av att använda belysning av svenska räddningstjänster: https://www.msb.se/en/operations/international-operations/ 
RETTmobil 2023
2023-23-03
Fulda, Germany
booth C-919
May 10-12, 2023
RETTmobile
RETTmobil 2023 is the international rescue show, which is very popular among paramedics and rescuers.
It is worth mentioning the fact that the first fair was held in 2001.
So more than twenty years have passed since the fair in Fulda developed to fully fledged rescue fairs.
Firstly, over the years, the cells hosted more than 500 exhibitors and 30,000 visitors from Germany and other countries.
Secondly, the success of RETTmobil comes from focusing on the special equipment including vehicles and the modern technique.
Also you may find there the newest protective and hygienic equipment including clothing.
The fair is addressing the needs of the fire brigades, rescue, fire protection and civil defense forces.
Therefore, if you are in Fulda, you would have the unique opportunity to obtain information directly from professionals.
Concluding, we emphasize that professionals are of the opinion that the RETTmobil is almost obligatory for everyone dealing with rescue.
VIKING Lighting in Fulda
VIKING LIGHTING's booth  C919.
Address: Paul-Klee-Strasse 74, 36041 Fulda, Germany
Dates: May 10-12, 2023
We invite you to get acquainted with our latest VIKING LIGHTING system which will be presented in Fulda.
https://www.rettmobil-international.com/en/exhibitors/list-of-exhibitors/
Combat proven lighting 
We recommend VIKING lighting because it is 'combat proven'.
Therefore, we can say so because it has been used in real-life action on low ground, strong winds and snowstorms.
It is known and operated by many dependent services and civil defense that use it in situations.
Although users come from different countries on several continents, but most commonly it used in Sweden, Germany, Japan and France in natural disasters.
In addition, the area of ​​the construction events were illuminated. For example the structure collapses, and similar disasters where intervention of auxiliary services was necessary.
Due to its efficiency, we recommend VIKING Lighting L220 LED with battery backup for use of the rescuers.
The reason behind is that it is especially useful for use in field applications and in medical tents.
https://vikinglighting.com/pl/produkt/viking-with-battery-backup/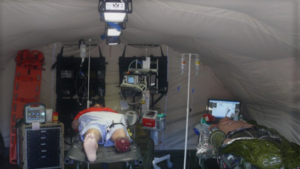 VIKING in medical tent
VIKING LIGHTING at the ELFACK 2023
2023-18-03
Gothenburg, Sweden
09-12 May 2023
booth No: G00:09
Elfack 2023
Come to Gothenburg, Sweden and join the VIKING LIGHTING at the
ELFACK 2023. 
So, please be invited to our booth No: A02:70. As you may know, Elfack offers the opportunity to meet a combined electricity and lighting industry with a comprehensive exhibition. At Elfack you will meet the leading suppliers in the lighting industry, all in one place. Therefore VIKING Lighting will be present there again. In a fast-paced and changing industry, there is a great need for knowledge about new technologies, and about solutions that are already on the market or will be in the future.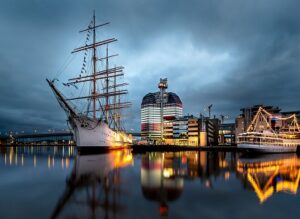 Previous
Next
Nya Produkter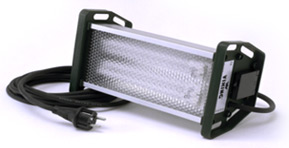 Check
Tillverkare
Rekommenderas av våra kunder!