VIKING LIGHTING L230 LED 220-240V AC
VIKING LIGHTING  L230 LED 220-240V AC
Key features
High output of light flow (in lumens 5600) compared to the size of lighting.
For instance, this result was possible by covering the lighting case with the milky screen.
Although, if the customer wants higher results, we can use the transparent screen. In this case, the actual flow of light will reach the level of 7200 lumens.
Usually, we manufacture lighting with the white natural light of light color temperature of 4000K.
However, the lighting can be customized to warmer or colder light colors.
On top of its features, this lighting fixture is very efficient.
Application
Based on its efficiency, we recommend the use of VIKING Lighting L230 LED  in large rooms.  These are typically warehouses, storage spaces, and shelters.
The 8-meter-long oilproof cable is suitable for rough conditions.
However, at the customer's request, we can modify the length of the cable or its parameters.
The rough conditions can be not only the oily surface of the flooring but also muddy or wet surfaces.
Secondly, this L230 LED can be easily daisy-chained through the additional socket.
The length of the lighting chain depends on the type of cable.
So, for example, for cable 3G1.5 you can connect together 25 fixtures of VIKING LIGHTING in one row.
Please note that in lamps designed for daisy chains, the socket is placed on the opposite side of the outlet of the cable.
However, there can be a different assembly where we can put the socket and the cable outlet on one side of the fixture.
In addition, at the customer's order, we can deliver a lamp with the cable in the PCV coating or the cable with the screen protection.
Other customizations
VIKING LIGHTING is used in many countries where national standards for plugs and sockets vary.
Because we are the manufacturer, we can equip the lamp with the socket or plug required for a particular application or in a specific country.
The particular L230 LED 220-240V AC is powered by the power grid.
Please see another interesting solution for LED Lighting, which is the L230 110-120 AC, https://vikinglighting.com/en/produkt/viking-l110220-230vac/. 
The most importantly is that the latter one is quite universal in terms of voltage.
In conclusion, we recommend L230 LED 220-240V AC for use in large temporary warehouses. Especially in rooms where the user wants to achieve white, natural light.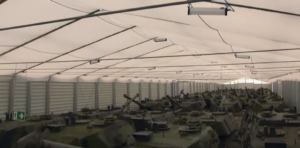 Light Color / Temperature

White / 4000K

Life length for light sources

40 000h

Measurements (mm)

690x180x128

Luminous flow

5600 lm actual

Colour Rendering Index

CRI>80

Plug/Socket

230V Unischuko type, other national standards to order

Approvals

CCA (CENELEC) & CE