2017-05-30
See VIKING LIGHTING at the IFRE
Fire brigades, volunteer fire brigade, state medical rescue, chemical, maritime technical, radiation) and rescue organizations of a social character (GOPR, TOPR, WOPR, PCK) ….
It is for these departments Viking Lighting has prepared its stand at this year's IFRE-EXPO.
We invite you to visit the stand of VIKING LIGHTING on 8-10 June.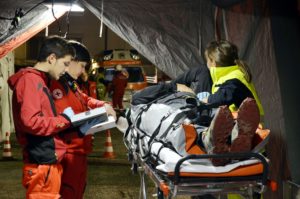 See also