2023-03-18
VIKING at the ELFACK
Gothenburg, Sweden
09-12 May 2023
booth No: G00:09
VIKING at the ELFACK 
Come to Gothenburg, Sweden and join the VIKING LIGHTING at the ELFACK 2023. 
So, please be invited to our booth No: A02:70.
As you may know, Elfack offers the opportunity to meet a combined electricity and lighting industry with a comprehensive exhibition.
At Elfack you will meet the leading suppliers in the lighting industry, all in one place.
Therefore VIKING Lighting will be present there again.
In a fast-paced and changing industry, there is a great need for knowledge about new technologies, and about solutions that are already on the market or will be in the future.
To get your ticket please register at:
Tickets @ Svenska Mässan Gothia Towers AB – Elfack 2023 (svenskamassan.se)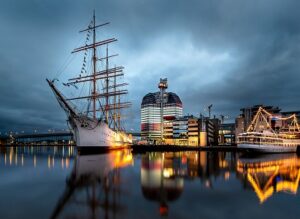 Join the ELFACK 2023!
Producer