2022-04-11
See new lighting equipment at RETTmobil
RETTmobil 2022 the International Leading Exhibition for Rescue and Mobility
Fulda, Germany, May 11-13, 2022
The lighting equipment of VIKING Lighting will be present during the RETTmobil 2022 – the RETTmobil exhibition is the international leading exhibition for rescue and mobility. The exhibition had its origin in 2001. Since then it has developed into an important event for the European rescue industry.  The show hosted more than 500 exhibitors and 30,000 domestic and foreign professional visitors in the recent past. During the RETTmobil exhibition, the manufacturers present the special vehicles, rescue technology, and equipment as well as protective and hygienic clothing dedicated to firefighting, emergency, fire protection, and civil defense.
In addition, the fairs give the best opportunity to obtain information directly from professionals. Therefore, the RETTmobil exhibition is a must for all rescue users and purchasers.
VIKING LIGHTING will be present in Hall C, booth 919.
Addresd: Paul-Klee-Straße 74, 36041 Fulda, Germany
Dates:  11th -13th May 2022.
Please come and get acquainted with our newest solution of portable lighting equipment for use in a rough environment. The lighting equipment popular among the rescue teams is the VIKING Lighting LED type L212. It is a lightweight but durable lighting piece. For more information please see:  https://vikinglighting.com/en/produkt/viking-l212110-230vac/
The VIKING Lighting has been combat-proven by several rescue teams from different countries on a few continents. It's well-known in Sweden, Germany, Japan, and France. The typical case of use is natural disasters such as earthquakes, construction collapses, heavy winds, and snow.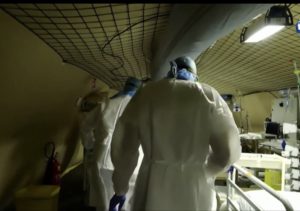 Tickets are available here:
https://www.rettmobil-international.com/en/visitors/tickets/
See more: https://www.rettmobil-international.com/en/start-page/
See also