Special features for the construction industry will be presented by VIKING Lighting on Nordbygg
2022-04-13
Stockholm, Sweden
stand: B17:46
April 26 – 29, 2022
It's beginning this week! Nordbygg
is the Europe Nordic region's largest meeting place for the
building and construction industry
and it gathers around
48 000 visitors
every other year. Visitors come from the building sector in Sweden, but also the rest of the Nordics, Baltic countries, and Europe. At the
Nordbygg-2022
fairs, the representatives of various industries related to construction sectors will be present such as:
the construction materials producers
energy and environmental technology
the glass industry
the construction service
HVAC producers.
VIKING Lighting
®
is very excited to participate in the Nordbygg exhibition for the first time. Our product dedicated to the construction market is the model
VIKING Lighting® L230 LED IP54 Motion Sensor,
Plug,  and Socket of Unischuko style are also in IP54.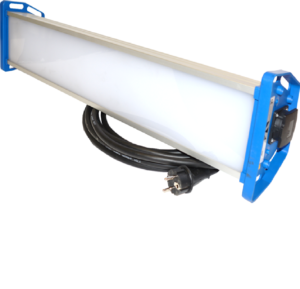 This VIKING Lighting
®
is equipped with a
motion sensor
that is sensitive to movements in the darkness. We strongly recommend it for
use on construction sites
. For example, lighting can be mounted on a container shelter, so the light switches on when the person is approaching.  The lighting can be used outdoor because
humidity and water are splashproof, hit-, damage-, and vibration resistant.
VIKING Lighting
®
has been tested in high and low temperatures resistant –VIKING Lighting
®
with an LED light source can efficiently work in temperatures
from minus 30°C to plus 50°C
. Light and rugged
aluminum case
with end-pieces of shock-absorbing SBS makes the lighting durable.  An
oil-proof cable
of 10 meters in length makes the VIKING Lighting
®
flexible to use on a construction site
. VIKING Lighting
®
can be used indoors
because of its low heat emission. Work comfort is secured by
no glaring light and a
long-life light source.
There is a possibility of a daisy chain - several VIKING Lighting
®
may be linked together
with an extra socket. Our lighting equipment and accessories are dedicated to professional users who
work in rough conditions
. Therefore, VIKING Lighting
®
is a perfect solution for the construction and buildings development sector, warehouses, civil and military tents, shelters, workshops, and construction equipment rental companies. Since we are a manufacturer, we can introduce modifications and
changes required by the user
. VIKING Lighting
®
has been
invented in Sweden in 1989
. Since then, our lighting is commonly used by civil and defense users in Sweden, Nordics, and other countries in the world where the type of work requires a bright light and working conditions are extreme. Visitor address:
Stockholmsmässan
, Mässvägen 1, Älvsjö, Sweden. Dates: April 26-29, 2022 VIKING Lighting will be present at the Teknoprod's stand:
B17:46
Tickets:
Only online registration is available for entrance tickets. No registration or redemption of voucher onsite.
Please click here for registration
https://ticket.stockholmsmassan.se/cgi-bin/fmsm/lib/pub/tt.cgi/Home.html?oid=1875&lang=2&ticket=g_u_e_s_t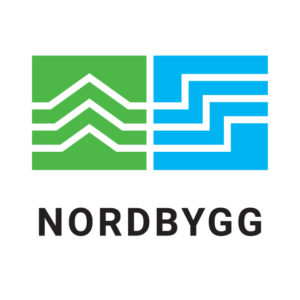 During the RETTmobil exhibition you may explore the VIKING LIGHTING features
2022-04-11
RETTmobil 2022 the International Leading Exhibition for Rescue and Mobility
Fulda, Germany, May 11-13, 2022
RETTmobil 2022
– the RETTmobil exhibition is the international leading exhibition
for rescue and mobility
. The exhibition had its origin in 2001. Since then it has developed into an important event for the European rescue industry.  The show hosted more than 500 exhibitors and 30,000 domestic and foreign professional visitors in the recent past. The success of the RETTmobil exhibition focuses on vehicles, rescue technology,
rescue equipment
as well as protective and hygienic clothing. The event is dedicated to
firefighting, rescue, fire protection
, and 
civil defense
. The event gives the best opportunity to obtain information directly from 
professionals
. Therefore, the RETTmobil exhibition is a must for all rescue users and purchasers.
VIKING LIGHTING
will be present in 
Hall C, booth 919.
Addresd: Paul-Klee-Straße 74, 36041 Fulda, Germany Dates: 
11th -13th May 2022.
Please come and get acquainted with our newest solution
of portable lighting equipment
for use in a rough environment. The
VIKING Lighting has been combat-proven
by several rescue teams from different countries on a few continents among others Sweden, Germany, Japan, and France in
natural disasters such as earthquakes, construction collapses, heavy winds, and snow.
[caption id="attachment_2434" align="aligncenter" width="300"]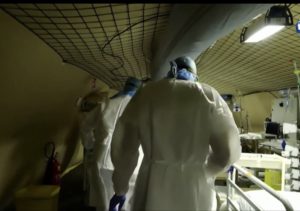 VIKING in a medical tent[/caption] Tickets are available here:
https://www.rettmobil-international.com/en/visitors/tickets/
See more:
https://www.rettmobil-international.com/en/start-page/