/ Construction
VIKING LIGHTING L220 110-230V AC
VIKING LIGHTING L220 110-230V AC
Key features
It is quite a universal LED lighting type L220 in terms of voltage. This lighting fixture can be powered in ranges from 100 up to 230 V.
High output of light flow (in lumens 2200) compared to the size of lighting.
This result was possible by covering the lighting case with the milky screen.
Such an opal diffuser means that doctors and medical staff are not exposed to the glare effect, commonly referred to as blinding.
If the customer wants higher results, we can use the transparent screen. In this case, the actual flow of light will reach the level of 3300 lumens.
Usually, we manufacture lighting with the white natural light of light color temperature of 4000°K.
However, the lighting can be customized to warmer or colder light colors.
Application
Based on its efficiency, we recommend the use of VIKING L220 LED  in temporary structures.
These are typically warehouses, storage spaces, and shelters.
The military hospital tents have sections for patient registration and treatment.
Therefore, why field hospitals have been using VIKING Lighting for over 20 years.
Many rescue services and armed forces use VIKING products.
Portable, lightweight VIKING lamps are very often used as temporary lighting.
Depending on the customer's requirements, and in the case of field hospitals, the requirements of a given army,
Viking Lighting can have an LED light source or a traditional fluorescent lamp.
The lightweight aluminum housing does not heat up and is safe.
Medical services appreciate the bright, white light with a value of 4000°K.
This value corresponds to the parameters of natural light.
Unique features for medical personel
VIKING Lighting is shadowless. Therefore,  VIKING helps in taking care of patients and performing minor medical procedures.
In medical tents and field hospitals, VIKING Lighting is hung in series.
Thanks to an additional plug mounted on the lamp housing, VIKING fixtures g can be easily connected in series.
This design allows you to connect one lamp to another.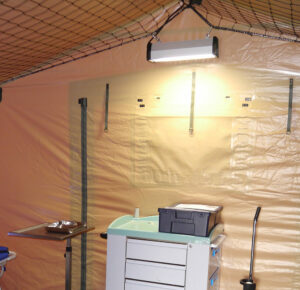 Light Source

Panel LED 60W

Light Color / Temperature

White / 4000K

Life length for light sources

40 000 h

Measurements (mm)

690X180X128

Luminous flow

9240 lm nominal/ 5600 lm actual

Colour Rendering Index

CRI>80

Cabel

5 m, oil proof H07RN-F 3G1,5

Plug/Socket

230V Unischuko type, other national standards to order

Approvals

CCA (CENELEC) & CE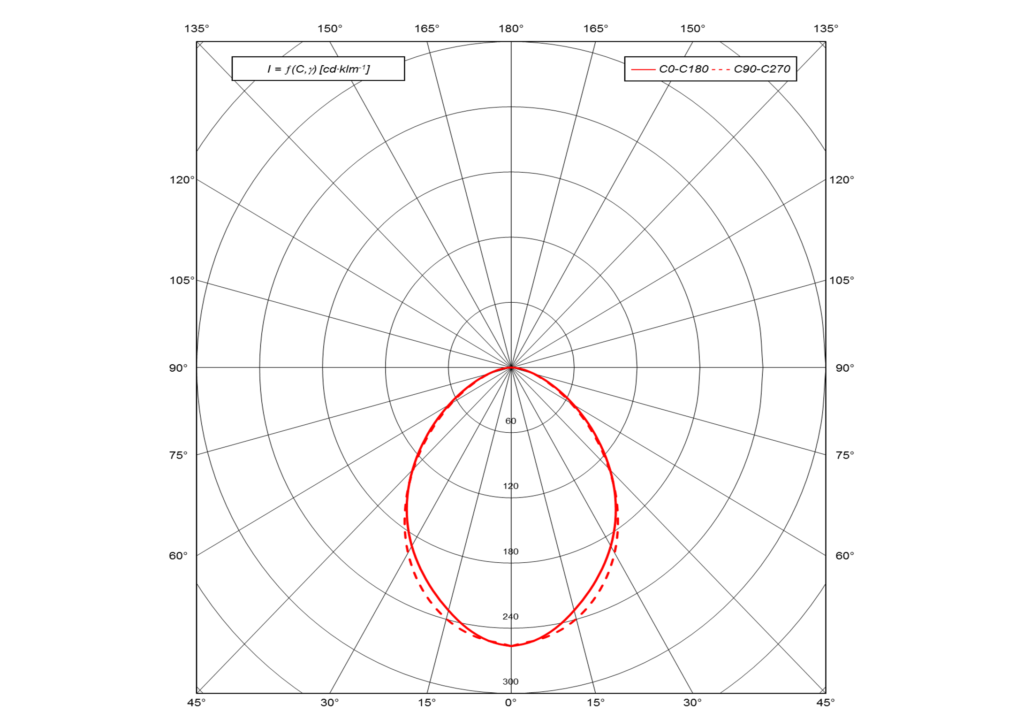 Producer
Other kit components