/ Railways
Mounting straps with a loop of 1000mm
Art. nr. 107865/A
Mounting straps for VIKING Lighting are the straps with a loop of 1000mm, sold in the set with handles.
The strap is useful to mount the lighting under the ceiling. Usually, it is the textile fabric. It can be customized upon the customer's order.
Suitable for all types of VIKING lighting.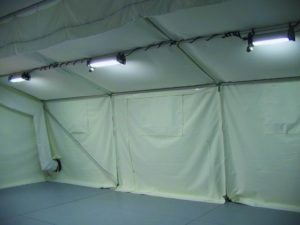 See also
Other kit components