See what's new with the VIKING LIGHTING
VIKING Lighting invites you to INTERSCHUTZ-2022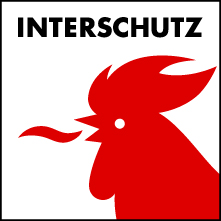 INTERSCHUTZ is the world's leading trade fair for fire and rescue services, civil protection, safety, and security. It is a magnet for companies from all around the world seeking to develop new markets for their solutions. It's also the go-to show for pros wanting to learn about the latest innovations and share expertise with their international peers.
INTERSCHUTZ is in a class of its own internationally when it comes to the quality and number of visitors and exhibitors it attracts.  The previous edition of Interschutz has gathered some 150,000 visitors mostly from Germany. At the same time, INTERSCHUTZ is very much a business show. In fact, it's the undisputed highlight event for the world's providers of fire and rescue services, civil protection, and safety and security solutions and shapes their business cycles. That's why anyone who wants to learn about the latest emergency management innovations and developments heads for Hannover when the gates open on INTERSCHUTZ.
Visitor address: Hannover Exhibition Grounds, Messegelände, 30521 Hannover, Germany
Dates: 20 – 25 June 2022
VIKING Lighting invites you to our stand in Hall 26, stand D19.
Invitations: please contact andre@teknoprod.se for entrance vouchers.
Also, you can get a ticket  upon the registration at  https://www.interschutz.de/en/for-visitors/tickets/index-2